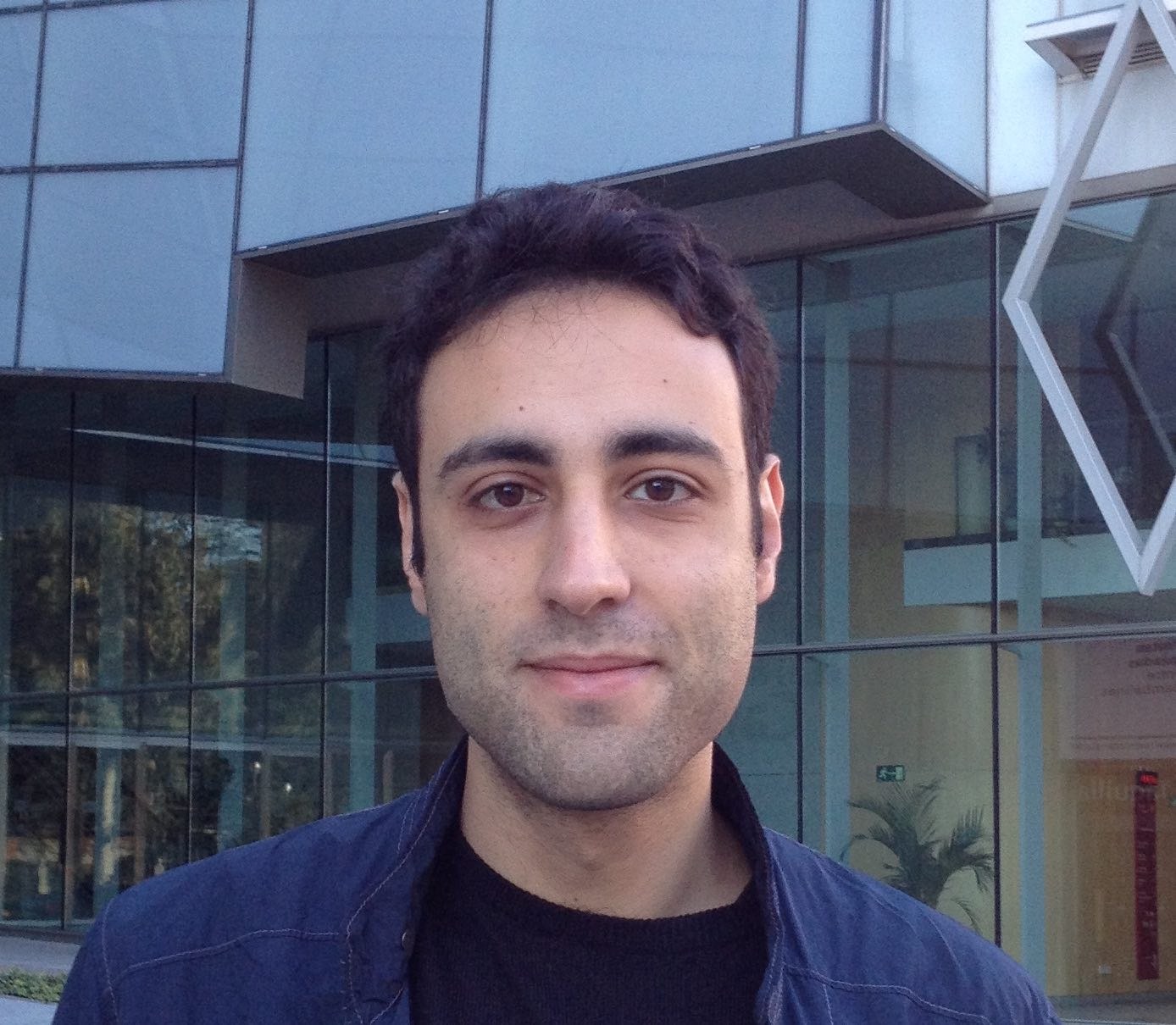 Alessandro Epasto
I am a research scientist at Google, New York working in the Graph Mining team part of the Google NYC Algorithms and Optimization team lead by Vahab Mirrokni.
I received a Ph.D in computer science from Sapienza University of Rome, where I was advised by Professor Alessandro Panconesi and supported by the Google Europe Ph.D. Fellowship in Algorithms, 2011.
I was also a post-doc at the department of computer science of Brown Univerisity in Providence (RI), USA where I was advised by Professor Eli Upfal.
During my Ph.D. studies I was twice an intern at Google Mountain View (2012, 2014) and once at Google NYC (2013). During my internships I had the opportunity to work with researchers and engineers from Google Research, Google+ and AdWords.
My research interests include algorithmic problems in data mining in particular in the analysis of large-scale graphs and social networks.
Publications
A. Epasto, S. Lattanzi, and R. P. Leme "Ego-splitting Framework: from Non-Overlapping to Overlapping Clusters". To appear in Proceedings of the 23rd ACM SIGKDD Conference on Knowledge Discovery and Data Mining, KDD, Halifax, Canada, [Conference version], [Slides] 2017


A. Epasto, A. Mahmoody and E. Upfal "Real-Time Targeted-Influence Queries over Large Graphs". To appear in Proceedings of the IEEE/ACM International Conference on Advances in Social Networks Analysis and Mining, ASONAM, Sydney, Australia, [Conference Version], 2017


A. Epasto, V. Mirrokni and M. Zadimoghaddam "Bicriteria Distributed Submodular Maximization in a Few Rounds". To appear in Proceedings of 29th ACM Symposium on Parallelism in Algorithms and Architectures, SPAA, Washington DC, USA, [Conference Version], 2017


L. De Stefani, A. Epasto, M. Riondato, E. Upfal "TRIÈST: Counting Local and Global Triangles in Fully-dynamic Streams with Fixed Memory Size". To appear in ACM Transactions on Knowledge Discovery from Data, TKDD, [Pre-Print], [Code], In press 2017


A. Epasto, S. Lattanzi, S. Vassilvitskii, M. Zadimoghaddam "Submodular Optimization over Sliding Windows". In Proceedings of the 26th International World Wide Web Conference WWW, Perth, Australia, [Conference Version], [Full Version], 2017


D. Stück, H. T. Hallgrímsson, G. V. Steeg, A. Epasto, L. Foschini, "The Spread of Physical Activity in Social Networks". In Proceedings of the 26th International World Wide Web Conference WWW, Perth, Australia, [Conference Version], 2017


L. De Stefani, A. Epasto, M. Riondato, E. Upfal "TRIÈST: Counting Local and Global Triangles in Fully-dynamic Streams with Fixed Memory Size". In Proceedings of the 22nd ACM SIGKDD Conference on Knowledge Discovery and Data Mining, KDD, San Francisco, CA, [Conference Version], [Full Version], [Poster], [Code], 2016 Best student paper award


L. De Stefani, A. Epasto, E. Upfal, F. Vandin , "Reconstructing Hidden Permutations Using the Average-Precision (AP) Correlation Statistic". In Proceedings of the 30th AAAI Conference on Artificial Intelligence, AAAI, Phoenix, Arizona, USA, [PDF], [Full Version], [Poster], [Code], 2016


A. Epasto, S. Lattanzi, V. Mirrokni, I. Sebe, A. Taei and S. Verma , "Ego-net Community Mining Applied to Friend Suggestion". In Proceedings of the 42nd International Conference on Very Large Data Bases, VLDB, New Delhi, India, [PDF], 2016


F. Chierichetti, A. Epasto, R. Kumar, S. Lattanzi and V. Mirrokni, "Efficient Algorithms for Private-Public Graphs". In Proceedings of the 21st ACM SIGKDD Conference on Knowledge Discovery and Data Mining, KDD, Sydney, Australia, [PDF], [Slides], [Poster], [Code], 2015, Best paper award


A. Epasto, S. Lattanzi and M. Sozio , "Efficient Densest Subgraph Computation in Evolving Graphs". In Proceedings of the 24th International World Wide Web Conference, WWW, Florence, Italy, [PDF], [Slides], [Code], 2015


P. Brach, A. Epasto, A. Panconesi and P. Sankovski , "Spreading Rumours without the Network". In Proceedings of the 2nd ACM Conference on Social Networks, COSN, Dublin, Ireland, [PDF], [Slides], 2014


A. Epasto, J. Feldman, S. Lattanzi, S. Leonardi and V. Mirrokni , "Reduce and Aggregate: Similarity Rankings in Multi-Categorical Bipartite Graphs". In Proceedings of the 23rd International World Wide Web Conference, WWW, Seoul, Korea, [PDF], [Slides], 2014


L. Alvisi, A. Clement, A. Epasto, S. Lattanzi and A. Panconesi , "Communities, Random Walks and Sybil Defense". In Internet Mathematics, [PDF], [Pre-Print], Vol. 10, Issue 3-4, 2014


M.V. Barbera, A. Epasto, A. Mei, C. Perta and J. Stefa, "Signals from the Crowd: Uncovering Social Relationships through Smartphone Probes", In Proceedings of 13th ACM/SIGCOMM Conference on Internet Measurement, IMC, Barcelona, Spain, [PDF], [Data], 2013


Patents
A. Epasto and A. Altman, "Systems and Methods for Detecting Online Attacks" . United States Patent 9,183,387 [PDF], 2015


V. Mirrokni, S. Lattanzi, J. Feldman, A. Epasto, S. Leonardi, "Efficient Similarity Ranking for Bipartite Graphs" . (Patent Pending) U.S. Patent and Trademark Office, United States Patent Application 20150220530, [PDF], 2014
Service as Program Committee Member (Selected Conferences):
AAAI: 2016, 2017, 2018


ASONAM: 2015, 2016, 2017, 2018


CIKM: 2017


ICWSM: 2017, 2018


KDD: 2016, 2017, 2018


WebSci: 2016, 2017, 2018


WSDM: 2016, 2017, 2018


WWW: 2017, 2018


Contact
Google New York 76 Ninth Avenue New York, NY, 10011
(212) 565-0000
mail: aepasto at google.com
Links
Google Scholar DBLP LinkedIn Research Gate Orcid.org ResearcherID.com